My DIL wanted to give cards to the people that she worked for in the taxation office since it is the end of the season for the office where she works. Here are the ones that I designed for her. The first two are Jack Russell Terriers. The picture were cut from old calendars. The two ladies that she worked with have Jack Russells.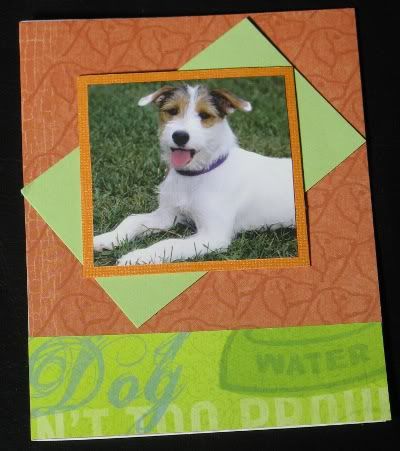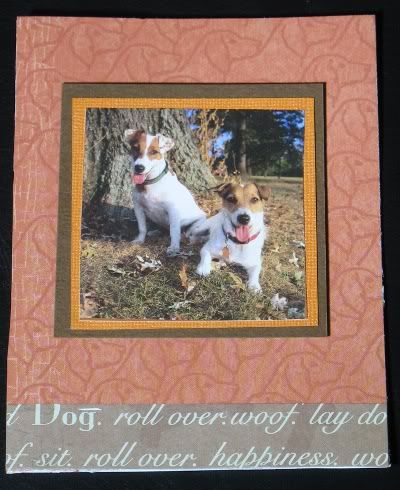 This one is a card for one of the men. The images were layered and a treble clef brad was added to the bow.
The picture of the Lavender Lady was created with clip art that was taken off the internet. The lady was cut out and I used a piece of sticky foam to give dimension. I used diamond stickles in her hair and on her necklace.
The Steampunk Couple was made using a collage picture from Altered Pages called Steampunk. The cog at the bottom was received in a swap. I mounted a watch face over the couples' faces and filled it with diamond glaze. This gives the illusion that there is glass in the watch face.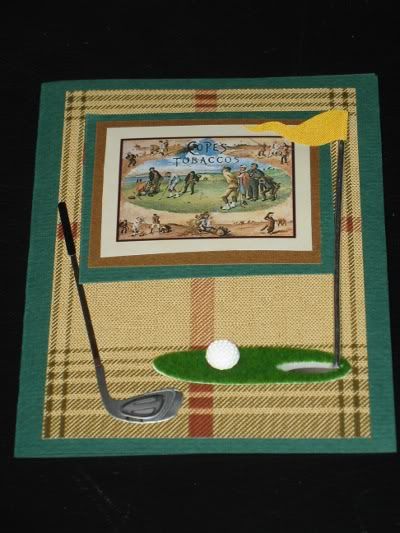 This card was made using a picture called the collage sheet called Golf by Altered Pages. It was layered with coordinating cardstock and golfing embellishments were added to compete the design