Here is an art piece I created for Gingersnap Creations using packing material. The Background is corrigated cardboard. I used an empty plastic cover from a some buttons that I purchased. The inside is bubblewrap that I coloured with a shiny blue acrylic paint. The scuba girl is from a McDonald's fish sandwich. I braided packing twine and adhered it around the plastic shell. The dolphin and shells are from a plastic necklace.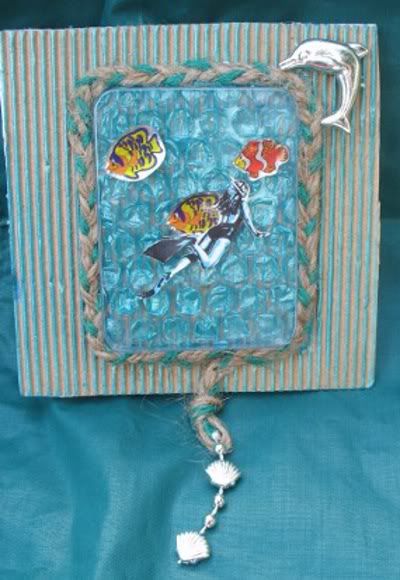 Please visit the
Gingersnap Creations website!
Here is "Magnificent Men ATC Swap" for Altered Pages. The images were from "The Magnificent Men collage sheet and from Valention Collage sheet. I added jewels to the princely man. The Valentino ATC was stamped with a collage of an eye and then sticker Romance Ticket was added.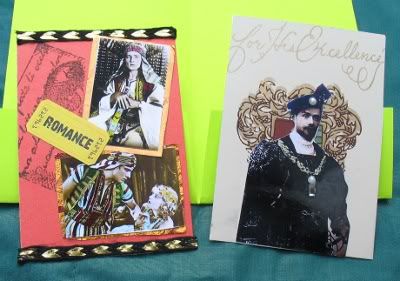 These cards are for two different swaps. Anything Goes and Black/White and touch of colour.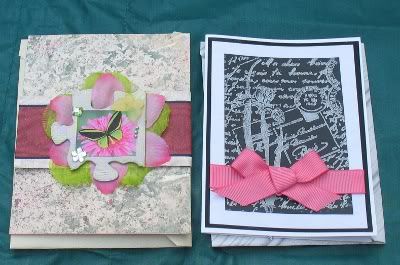 These bookmarks are for a swap showing different countries. The one depicting Asia uses a collage sheet from Altered Pages and the one depicting France uses the collage sheet CanCan and French Lady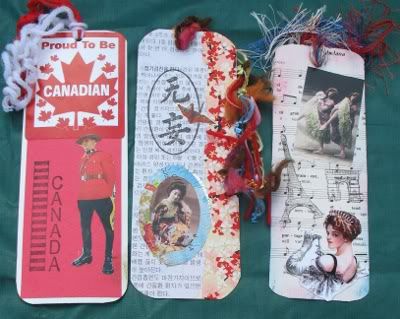 This is a 4 X 4 using a movie theme for a swap. I used a coaster and the pictures are from the Altered Pages Collage sheet Josephine Baker.