Here are two views of the Easel Card that I made for a Just Cards Swap. For the center of the flower I used my one of my favourite images, a piggly.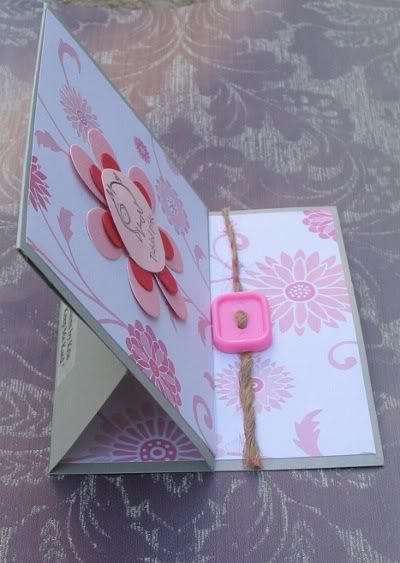 <

/a>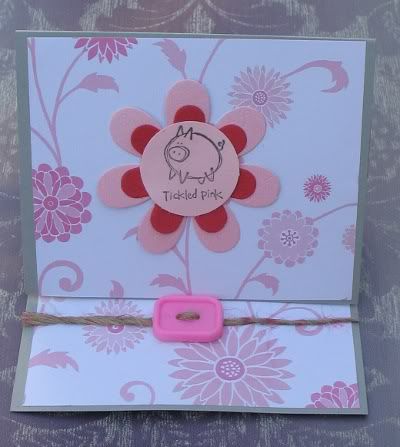 /a>
Here is a dry embossed card using a piece of embossed cardstock that I received in another swap. I attached a prima flower to a larger silk flower and glued a button in the middle.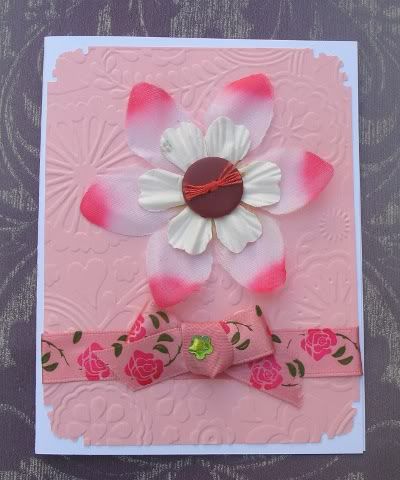 /a>
Two Arches made for a swap on Altered Pages using the collage sheet Pretty in Purple.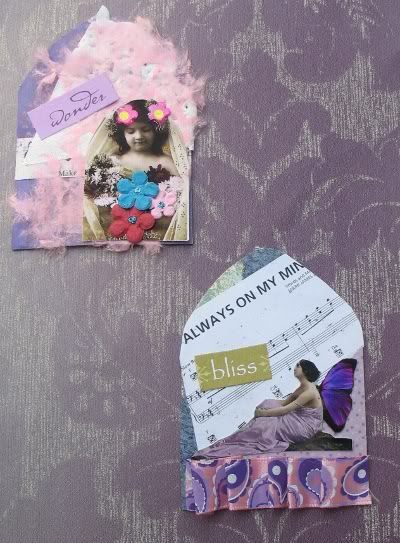 /a>