This card card is a monochrome Blue Card that was made for a "Just Cards" Swap. I used an image from Altered Pages collage sheet #1855 titled "Beauty in Blue"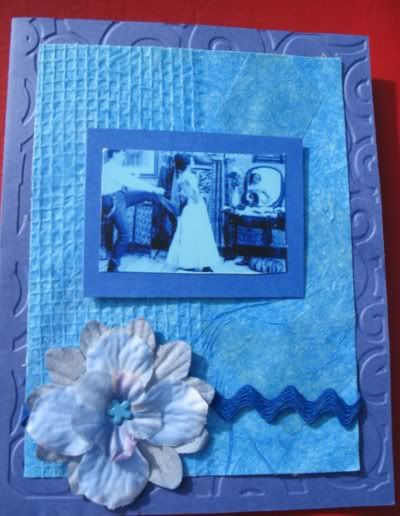 This card fold is called "Double Dutch Fold" and was made for a swap for "Card Swappers". This directions for this fold may be found on the Splitcoast Stampers website. The image I used is from Altered Pages Collage sheet #198 titled"Life in the 60's"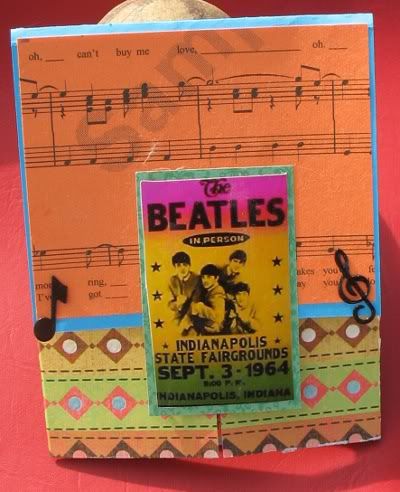 The two ATC"S are for a swap for Altered Pages. I used Collage Sheet #1714 called "White Collage" for the lady on the bed and #1855 called "Beauty in Green"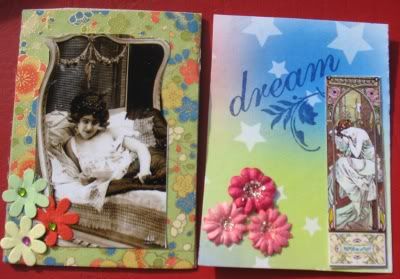 I thought I would show a picture of my kitty called Orlando. This is the first decent picture I have ever taken of him. Because he is all black with just a little white under his chin, he usually looks just like a black blob. In this picture he has his eyes wide open.